MediaArchive Features:
Never find the song or video you are looking for?
Would you like to categorize and rate your favourite songs?
Want to edit music file tags quickly and easily?
Want to hang out with your music at your party?
MediaArchive can do all this and much more: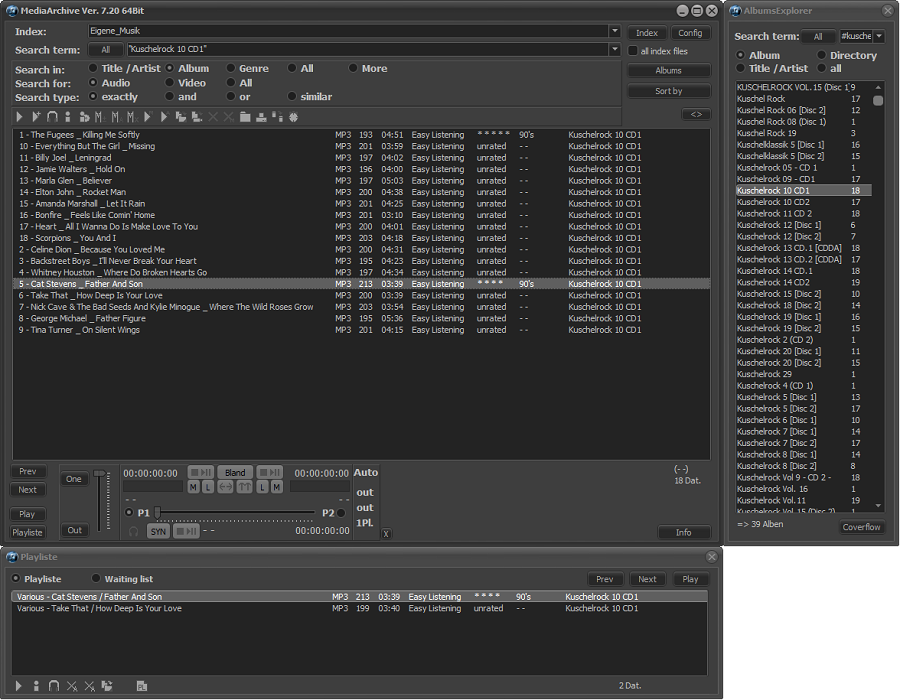 This software has all the features you need to manage your files
on HDD, LAN, external drives or CDs/DVDs!
Use the integrated tag editor to rate and group your media files.
Browse through your media collections comfortably as CDs
using the graphical browse function.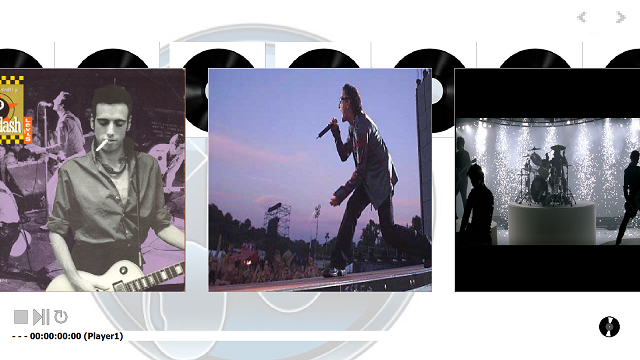 You can use two remotecontroled players for crossfade
and another one to preview songs on a second soundcard.
(no special external hardware needed!)
The the integrated Auto DJ MediaArchive can even
completely independently mix and play an endless track from your favorite music.
Due to the skinable surface, you can
chance user interface according to your own wishes.
There are dozens of skins to choose from!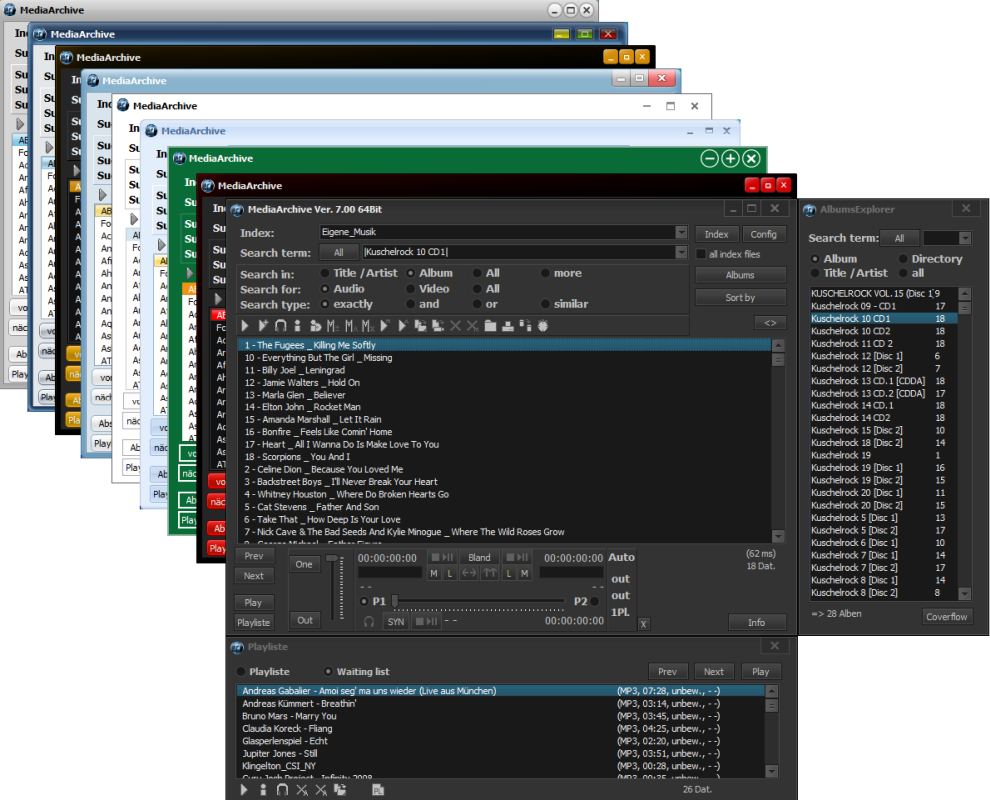 You can download MediaArchive from here

You can also download accessories such as the Jingelplayer or Talkover:
Work like a DJ with Talkover to moderate (Talkover effect)
and the jingleplayer to integrate short audio sequences (Jingles)
Accessories Software can be downloaded separately.
It can be used standalone or in cooperation with MediaArchive.

Search functions:
- Quick search for your favourite song via variable search functions
- Quick search of your favourite album via the integrated album explorer
- convenient browsing of your albums via the browsing function with Coverflow
- fuzzy search for your favorite song if it is wrongly titled
- easy presorting by rating and grouping media files
Playlist:
- prepare playlists via the integrated playlist/waiting list
- Playlist check with automatic correction of invalid file references
Playback:
- Cross-fading with 2 players
- monitor player, "preview" songs on an optional 2nd sound card
- Loop function, adjust and save loops
- Quick jump function for fast player change and phrase repetition
- integrated AutoDJ: title selection/auto paths according to scheme
- Streaming information for web radio operation is automatically provided.
- integrated Winamp remote control with all important functions
- Operation of player as background process possible
- Player control via the keypad
- API for connecting additional software and hardware
Integration:
- Drag&Drop to Explorer and many other programs
- Copy arbitrary files via the clipboard
- Function to jump directly to the directory of the media file
- Explorer extension "Send to day editor
General:
- Convenient and fast reading of media files
- extremely fast search even with several hundred thousand media files
- Management of all common audio and video formats
- skin-enabled user interface
- Manage media files directly from CDs, HDD and LAN
- Portable operation directly from USB drives
- Access via the Internet (ext. web-/ or FTP server required)
- CUE file support for searching for their contents
- easy cleaning of media files by integrated copy and move functions
- Quick copy function via short cut for MP3 players & memory sticks
- integrated tag editor
- reads and writes media player compatible rating tags
- Album cover support
- List printing, text and database export
- Import function to import ratings/groups of other software
- Playback statistics and log function